Gardening Tips–Making Delectable Desserts and Planning a Fall Garden
Today is my son Jonathan Robiinson's birthday. If you know Jonathan be sure to wish him a happy birthday! Happy Birthday, Jon!
Easy Apple Bread Pudding
I have been noticing how big the apples have been getting on the trees! Everywhere I look here in Pennsylvania, I see old apple trees and it reminds me that its time to make Easy Apple Bread Pudding. Here's a link to my recipe. http://hubpages.com/food/Apple-Bread-Puddling
Here's a photo of some Apple Bread Pudding that I made in cupcake papers. This way we can have this delicious dessert anytime!
Easy Raspberry Chocolate Pie
Here's another dessert that I love to make. I especially like to make it on hot days when it is too hot to cook. Check out my recipe for Easy Raspberry Chocolate Pie
If your family likes cream pie , your family will love this! Get the recipe here http://hubpages.com/food/Super-Simple-Creamy-Lime-Pie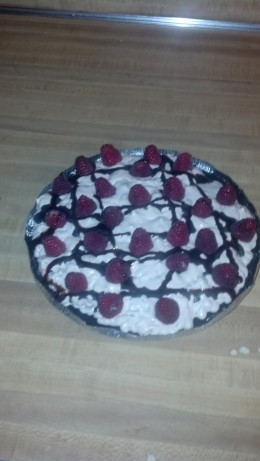 Growing Summer Squash All Summer Long
Remember last week when I mentioned that summer squash becomes over abundant during the summer months? Some years, however, summer squash fizzles out after high temperatures. If this happens to you, you don't necessarily have to call it quits with summer squash. if you have at least 50 dys until the next expected frost, you can grow another crop. Read about this in the article Growing Summer Squash all Summer Long http://hubpages.com/living/Summer-Squash-Grown-All-Summer-Long
Now is also the time to start thinking about starting a fall garden. Here's a video that can give you some details on what grows in the fall and how to do it.
That's all for this week! Have a great weekend! If you enjoyed it, please share on Facebook and Twitter!
As Author Cygnet Brown, Donna Brown  has  published  several nonfiction books including Simply Vegetable Gardening: Simple Organic Gardening Tips for the Beginning Gardener, Using Diatomaceous Earth around the House and Yard, and Help from Kelp.
She is also the author of historical fiction series The Locket Saga. which includes When God Turned His Head and Soldiers Don't Cry, the Locket Saga Continues, and, A Coward's Solace, Book III of the Locket Saga,  Book IV of the Locket Saga: Sailing Under the Black Flag is also on sale now!
.For more information about Cygnet Brown and buy her books, check out her website at http://www.cygnetbrow.com